When the dashboard will be replaced, the following speakers will be installed.

These speakers are made by AVI Sound International, made in Canada. Acutally, I got these car speakers about 10years ago. But I forgot them until now...
AVI Sound International EXPRESS XL
Midbass : XL-130 (13cm / 5.25") (Mounting ring is ER-130)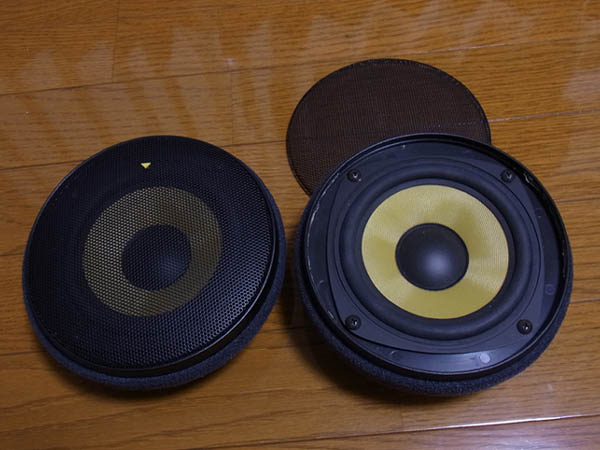 Magnet is 365g.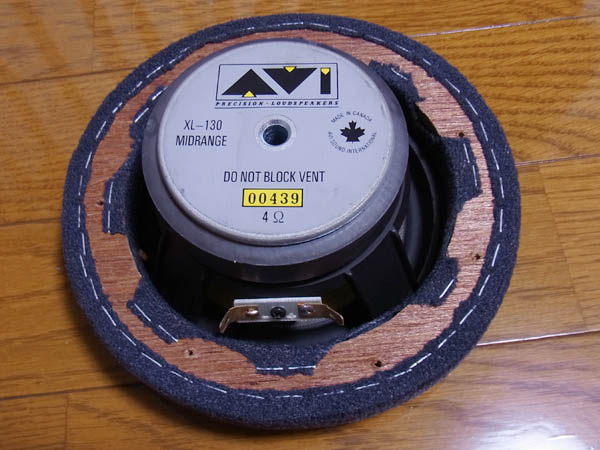 13cm is good for Volkswagen Golf Mk2, I think.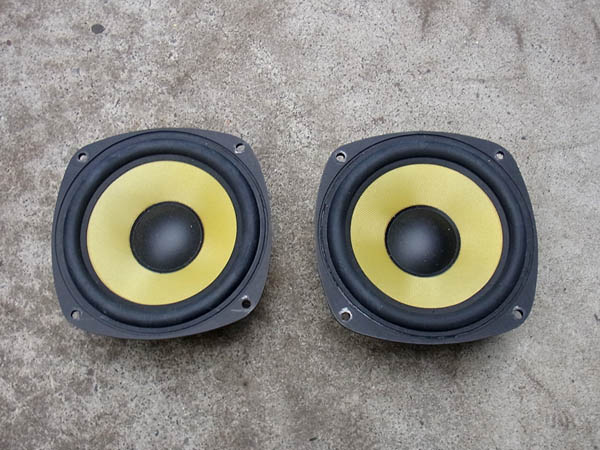 Dome Tweeter : HF-25T (25mm / 1") (Variable mount is HF-25Q)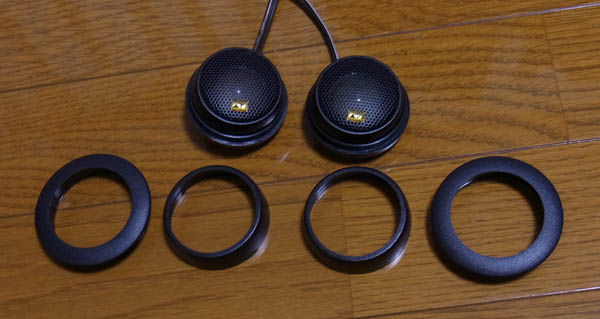 Passive Crossover : XN-18XL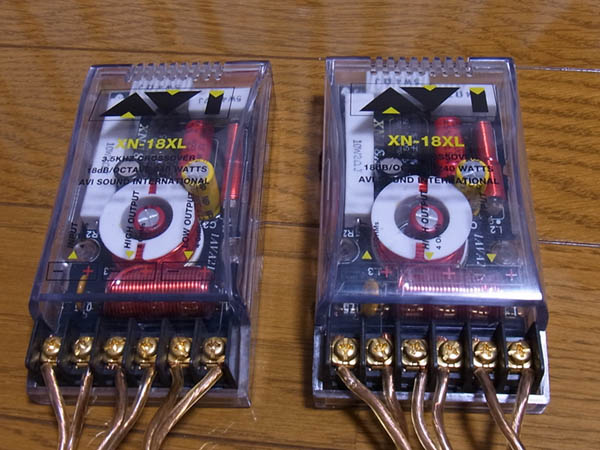 MONSTER cable 12 gauge speaker wire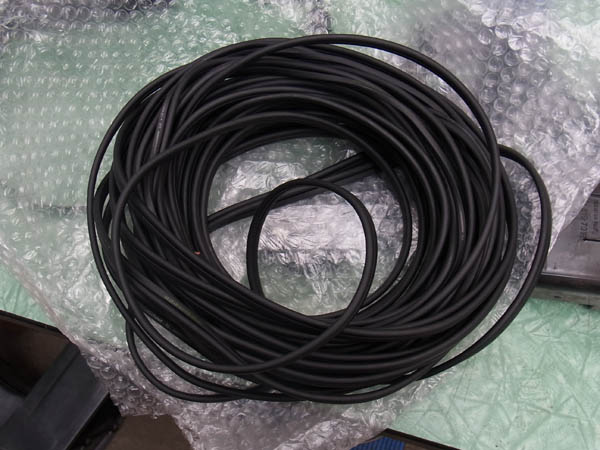 Next : Car sound deadening and Installation of Speakers