This is VW Golf Mk3 Programmable Intermittent Wiper Relay. All you do is replace mk2 factory wiper relay. And it makes a nice upgrade for Golf mk2.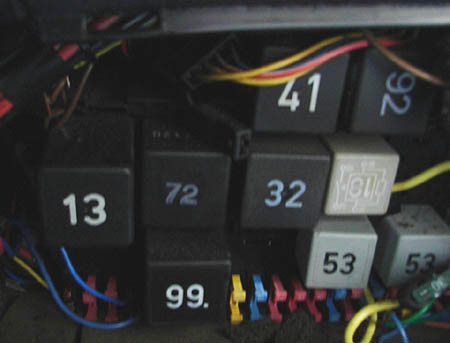 How to use
1. Click the wiper lever on. (Intermittent)
2. Click it back off soon.
3. Wait how long you want the delay.
4. After that, click the wiper on again. (Program it)
I used this 99 relay. But I got
the wiper speed controller
which is made by Kohmurasan. So I install it into my mk2!