I got the Air/Fuel Ratio Gauge by Duostyling VW gauge. Please see below.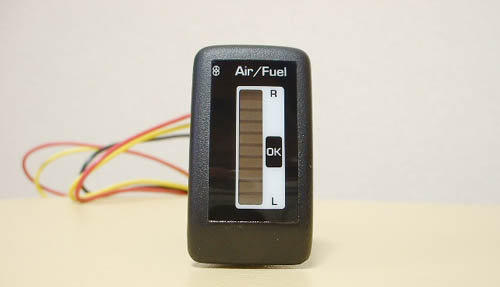 At first, if your golf mk2 is the following situation, this gauge does not operate correctly and the idle is VERY rough. (The engine will stop at worst case.)
- bad o2 sensor
- bad ground on o2 sensor
- bad ground on the gauge
- internal malfunction in the gauge(damage during shipping or installation)
Installation!
( The actual installation will be attached when you will order this gauge. The following information is my methods and it's for your reference only. So please read the actual installation completely when you will install this gauge.)
Remove the dummy switch from the dash panel. Regarding the Air/Fuel Ratio Gauge, there are 3 gauge wires. So push the wires through the dummy switch hole. 3 gauge wires are as follows.
Red - Power (+)
Black - Ground (-)
Yellow - O2 sensor signal line
Regarding the red line, I connected it to the fuse box.
Regarding the black line and yellow line, I run them to the engine side through the hole in the firewall. Please see the following picture. It is located at under the coolant expansion tank.
( You can see the red wire. But it's not for this gauge. Please ignore it!

)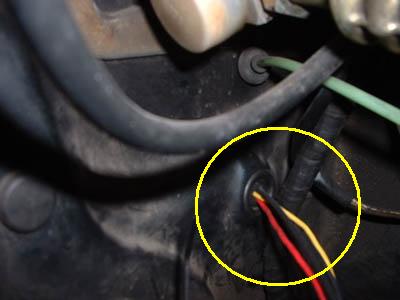 Regarding the black wire, I connected it to the following position. (At the corner of valve cover)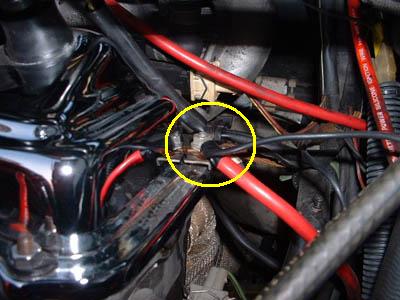 Regarding the yellow wire, put it together with the signal wire from O2 sensor.
There are several types about O2 sensor and the O2 sensor of my 1991 Volkswagen Golf Mk2 has 3 wires. 2 wires are white.
And another wire is black. That black wire is the signal wire. So I connected yellow wire like the following picture.
The red bracket is also attached when you order this gauge.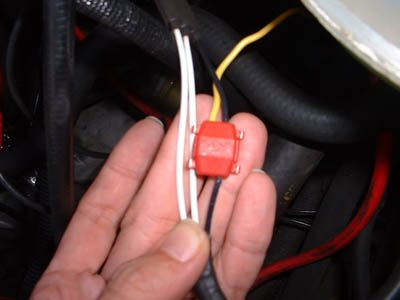 Finish!!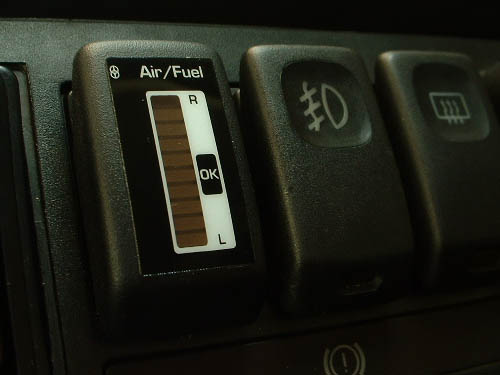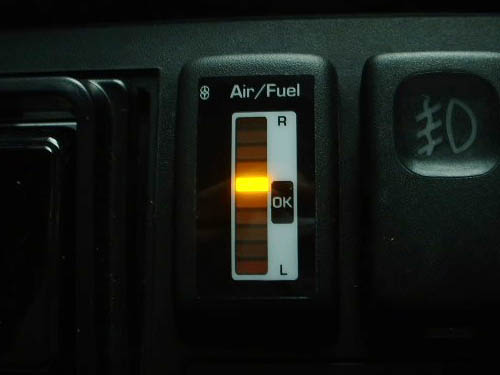 And the gauge is the following operation.
1. Cold - it stays in L area
2. Warm - starts to fluctuate, up/down, up/down between LEAN and RICH continuously.
3. During drive, it is the same situation as the Warm. When the throttle is open during drive, it indicates RICH. And the throttle is off during drive, it indicates LEAN.