Swapped Automatic Transmission for Manual Transmission ! (This manual transmission is from GTI 16V.)
My friend, Mackey did all work ! Mackey, thank you so much !! :)
Please note that my golf mk2 is RHD. And this transmission is from GTI 16V. It is LHD. So I have to get some additional parts when this swap is completed. Anyway, I got the following parts (and some small parts....)
- Golf GTI 16V (LHD) It was VERY good condition. ;-) *1
- Pedal assembly including brake switch, throttle cable, clutch cable (manual adjusting) and speedometer cable for RHD
- Throttle body for manual transmission (19RV)
- Clutch kit、Shift linkage parts
- Coolant hose, 2pcs *2
| | |
| --- | --- |
| *1  | The removed parts from GTI is transmission assembly including starter assembly and bracket for transmission mount and shift linkage assembly. |
| *2  | Auto transmission of my mk2 has oil cooler. That is to say, 2 coolant hoses connect with transmission. So 2 coolant hoses also have to be replaced. |
And there some small parts and wires...
Regarding the rough installation, please see below ! :)
Replacement of Pedal Assembly
When the pedal assembly is replaced, steering bracket has to be removed. This bracket is fixed with 2 tight bolts. It was difficult to remove them...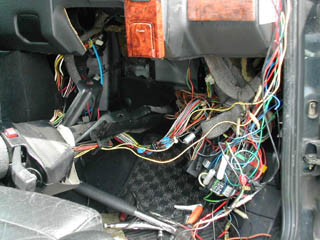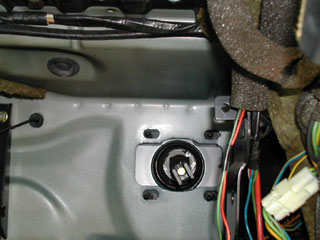 Auto and Manual pedal assemblies. :)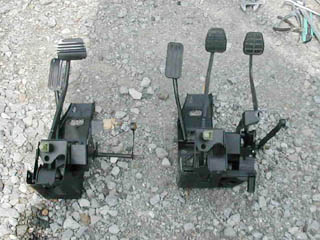 Finish!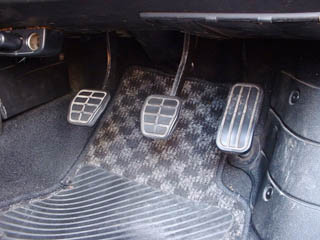 Auto transmission removal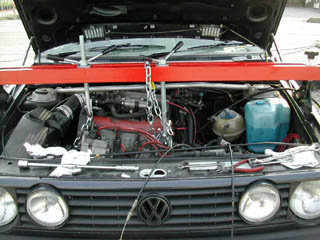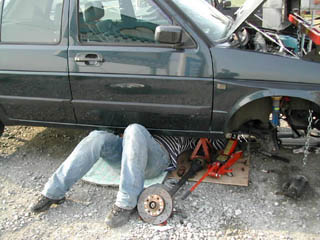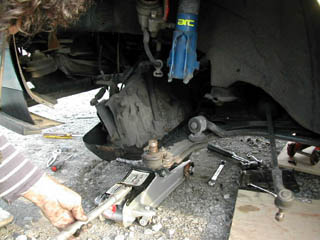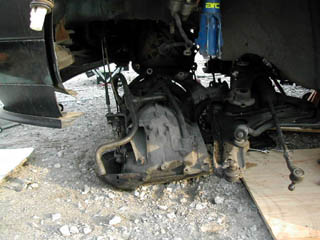 Finish!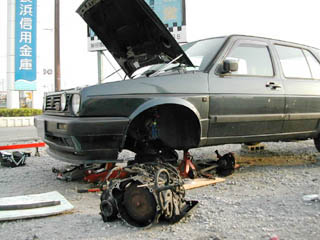 Next!