I recommend this battery because it is reasonable price, MF battery and reliable.
This battery can be bought by internet only. The brand name is "Vasques". Unfortunately, it is Japanese only, I think. Therefore, I do not explain details......
I used Part Number, SMF 575-40 12V ( 75Ah CCA400A (DIN) )
Actually, SMF 570-18 is for Mk2 Golf. But I chose SMF 575-40. Because the capacity is larger than SMF 570-18 ( It is 70Ah. But it is lighter than SMF 575-40 about 300 g. )
Please see below.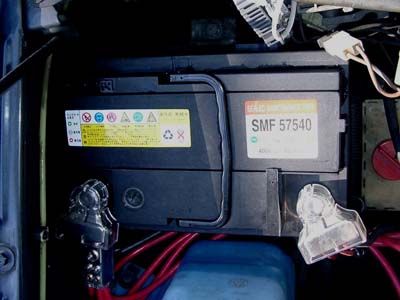 Please note that this comment is my impression only.