I use the Portable Car Navigation System, "Mini Gorilla". The model is NV-SB250DT and made by SANYO.
This is the GPS portable navigation system including 2GB memory, TV tuner and battery.
This page is the simple explanation of the installation for VW Golf Mk2. (It's very easy!)
NV-SB250DT is supplied with the following items.
1) NV-SB250DT unit
2) Parking brake sensor cable, Car cigar lighter cable for power source
3) Car Mounting kit (including mounting bracket)
4) AC100V cable
5) Table-top stand
6) Operation manual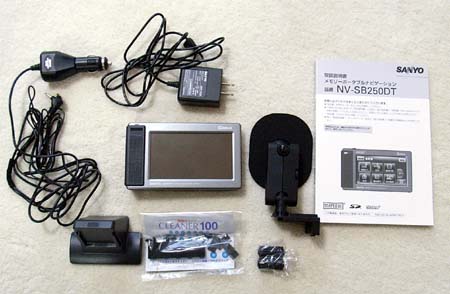 This unit with a built-in GPS antenna/receiver. So I need to confirm the position that the unit can be tracking GPS at all times before the car navigation mounting bracket is put on the dashboard. Also, should confirm if the front view is hidden by this positioning or not. After that, I put the mounting bracket on the following position.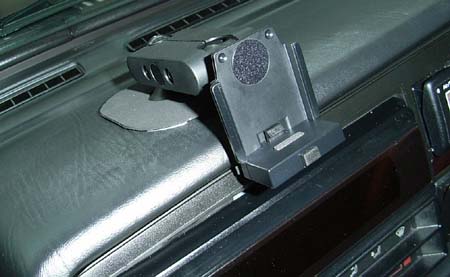 Next. Wiring the parking brake sensor cable
Actually, this cable should be connected to the brake sensor. But if the screw (M2.6 x 10) is inserted into the sensor port of the navigation unit, this function is canceled. It is very easy way to installation, I think.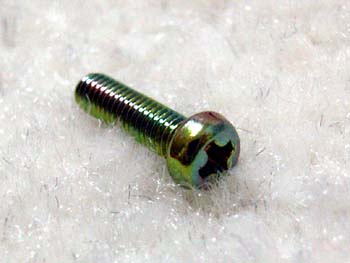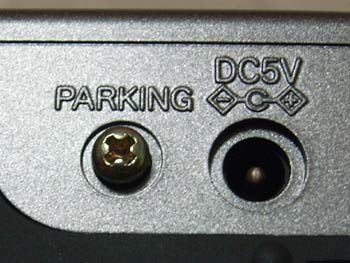 And connected the car cigar lighter cable for power source.
Finish!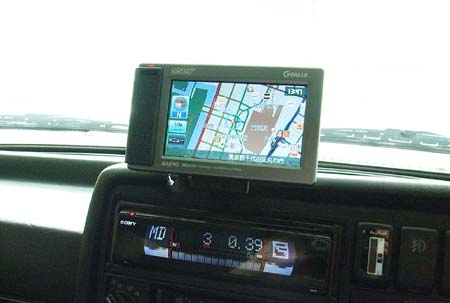 GPS Portable Car Navigation System, Mini Gorilla NV-SB250DT is very small unit. But it has a 4.5 V type wide TFT screen (Very clear map) and stores 30 million addresses. When I drive a car in the tunnel or under the overpass, the information of GPS is lost. That's a weak point of this car navigation system. But it's very rare case. So it's very useful GPS portable car navigation system for me!