If your Golf Mk2 has a rough idle, try to clean the Idle Stabilizer Valve (ISV).
Loosen 2 clamps and remove the hoses.
And also, remove the black rubber band. (White circle) Please note that this rubber band tends to break. ( I use a stainless steel hose clamp because this band is broken.

)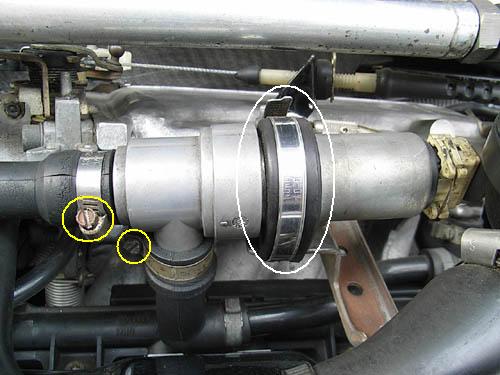 Spray carb cleaner into the ISV. If the ignition is ON (DO NOT START THE ENGINE.), you can clean the inner part.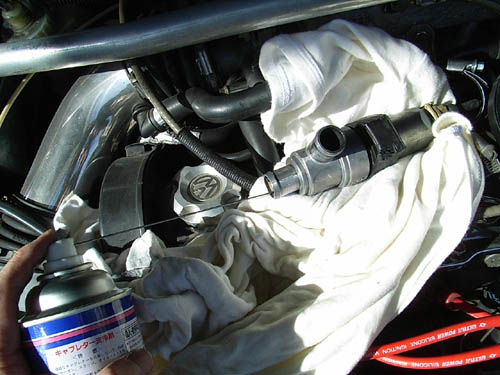 Also, clean the idle screw and the inside of the throttle body using carb cleaner.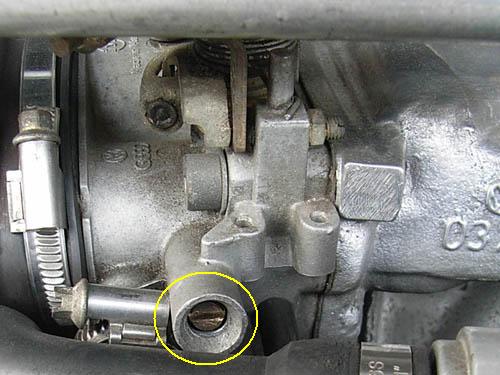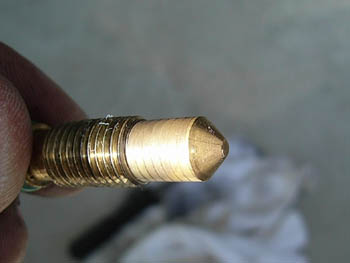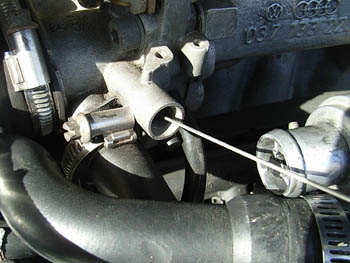 Finally, reassemble those parts and adjust the idling. That's all.