I got 2 sets of BIGBUMPER Crystal Foglights ! One is "clear", the other is "smoked".
Clear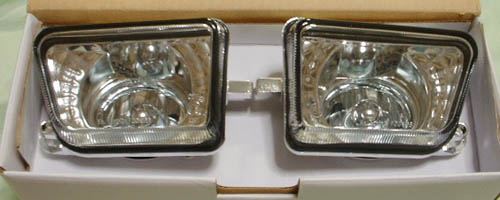 Smoked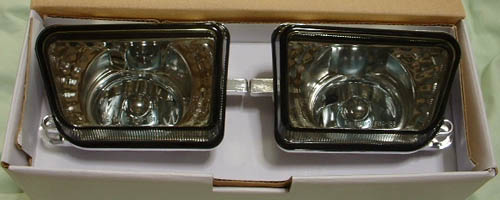 Left : Clear  Right : Smoked

Morimori mk2 was installed "Smoked". When I installed fogs, I also did some modifications.
I think there are some places. So I used silicon for waterproof.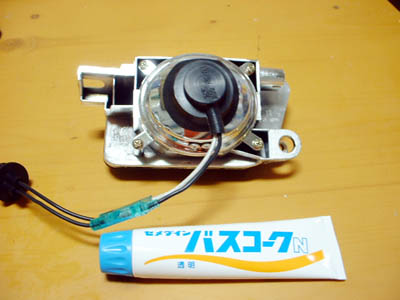 After filling ! :) Please see below.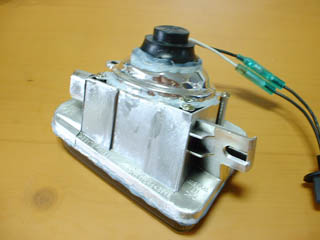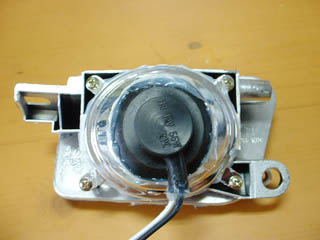 Next! Protect the lenses!
The thickness of this film is about 0.6mm. And, this film protects the lens from the stepping-stone.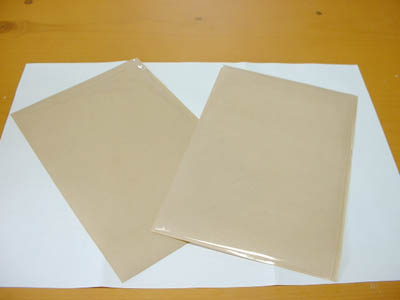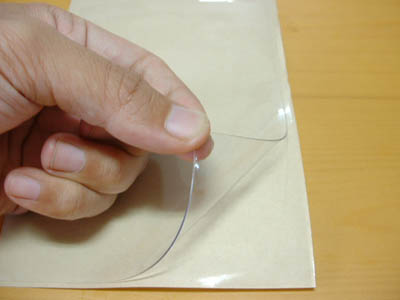 Put films on the lenses.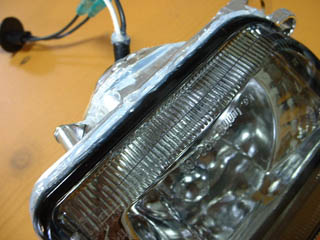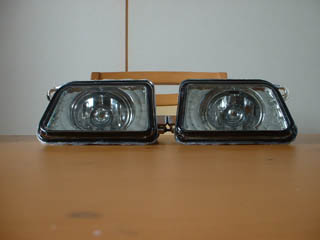 Installation of the fogs!
Jack up the car (front) and remove the front bumper.
Remove the 2 bolts (Yellow circle). There are two positions, as you know.
Do not remove center bolt (Blue circle).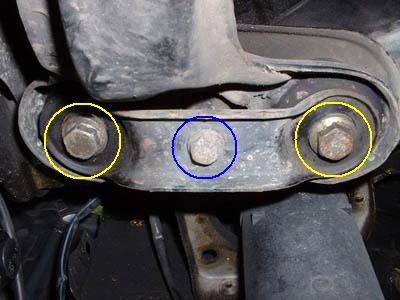 Slide the bumper slightly. And remove the connectors of front indicators (and fogs). After that, the front bumper is removed easily.
Regarding my mk2, there are stock fogs. So replaced them. :)
Stock fog
New fog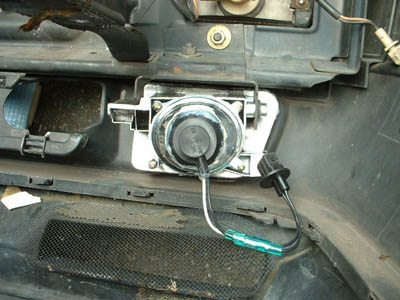 Finish!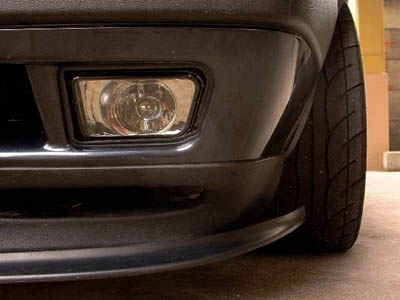 Nighttime!
With Position Lights.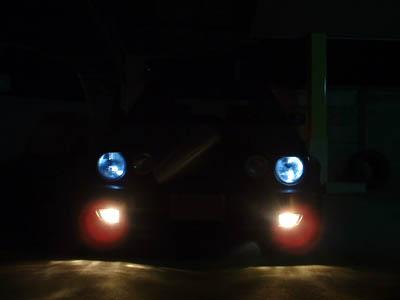 Looks nice, I think.