I put the fiber glass wool on the bulkhead (firewall ?). The fiber glass wool is for sound & heat insulation
Also, I used the corrugated tube (hose) for wire-protection.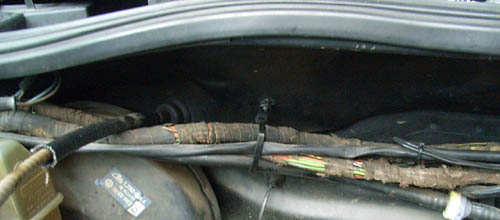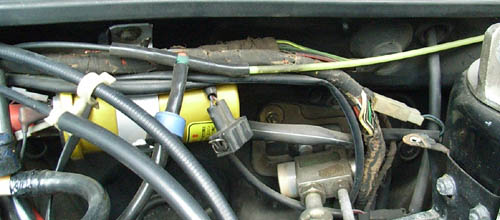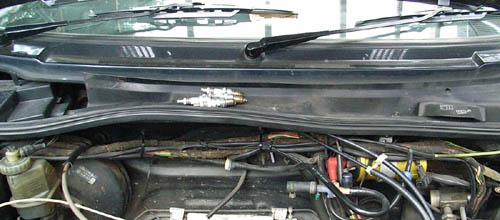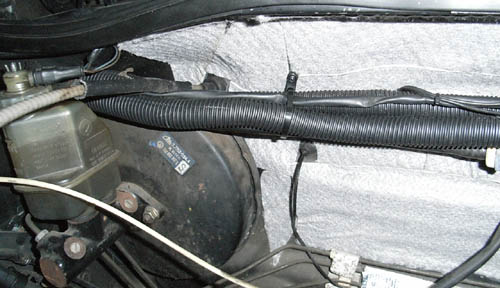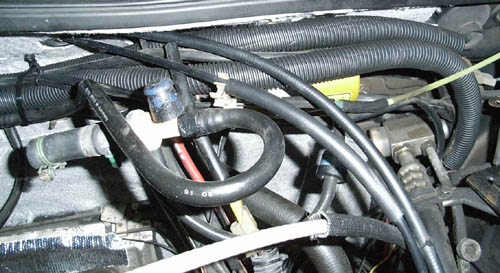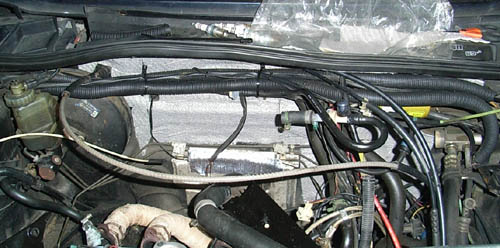 I also put XETORO on the bulkhead from this side.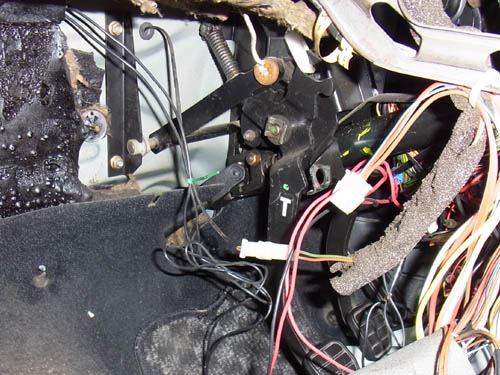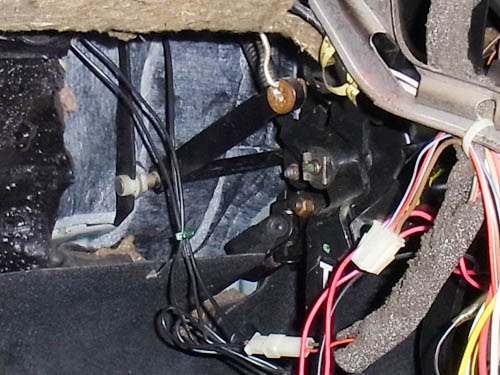 THINSULATE is put on the following part.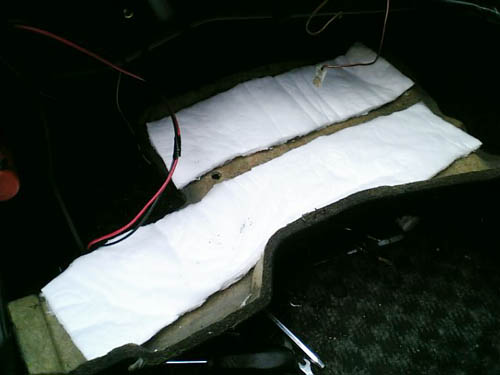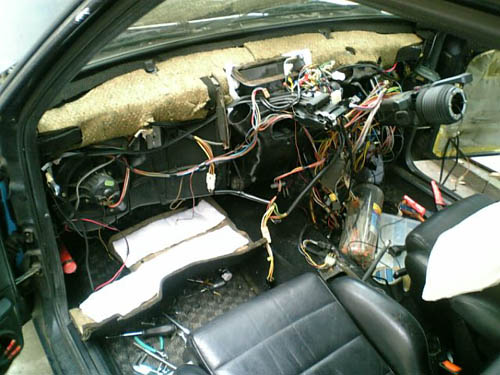 XETORO is also put on the back of dashboard.