As you maybe know, the inner fender liners are installed into golf mk2 normally.
But the front fenders of my VW Golf are "Special Blister Fenders".

So there are no inner fenders...
Therefore, tire/road noise and muddy water come in my car...
So I covered this area with "small" inner fender liners...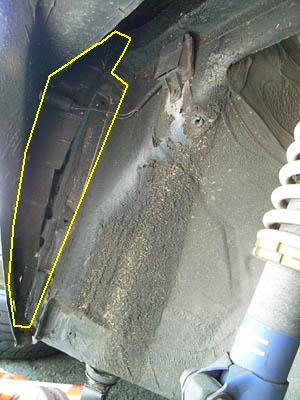 Make the paper pattern. (using cardboard)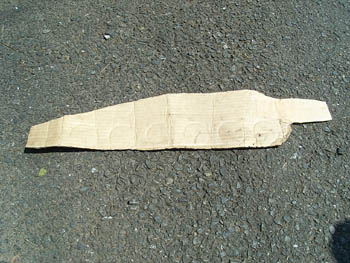 Cut the plastic board.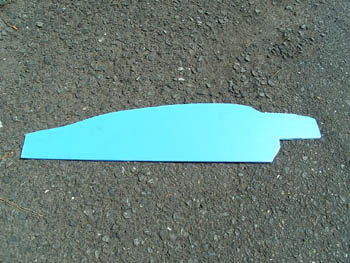 Install into that place using the existing bolt holes. That's all.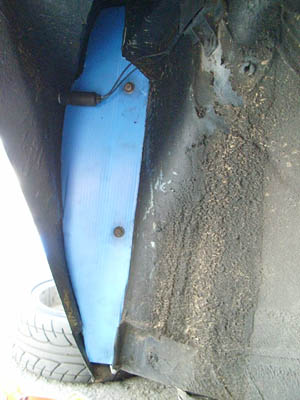 Black out using black alu tape.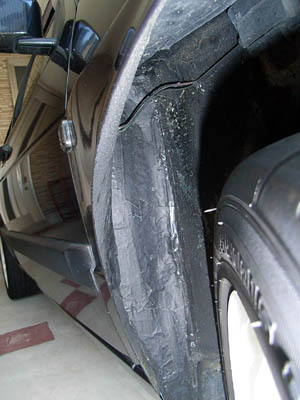 Consequently, the noise has decreased.