I got Corrado Air Conditioner Panel. Thanks, Ike-Corra ! :)
I replaced this bulb with the LED lights !
I explain the installation ! Please see below...:)
| | |
| --- | --- |
| This is stock panel of Golf Mk2. | And, this is Corrado panel. |
| | |
As you can maybe see, the position of levers is quite different.
The light penetrate this Corrado switch. See below.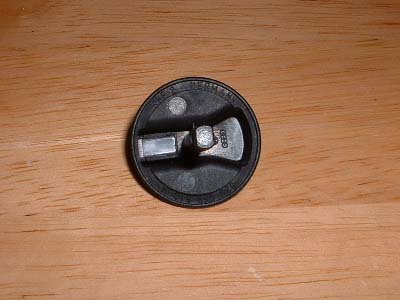 Now, take the panel to pieces. There are 3 parts.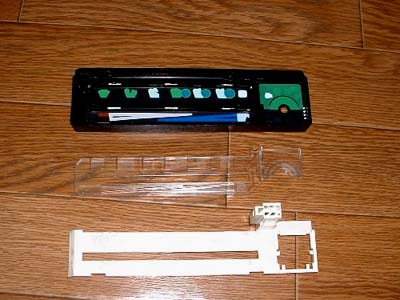 Please see the following pic. It's rear side of the panel. And there is green painting.
So if I install white LEDs, the light color will be green....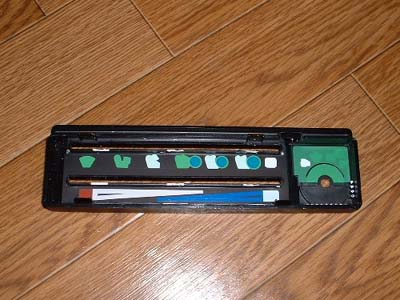 So I scraped green painting with like a needle. Also, I changed "0" to VW emblem. :D
Yeah, I got white ! :D (Please note that I also scraped small panel for dial.)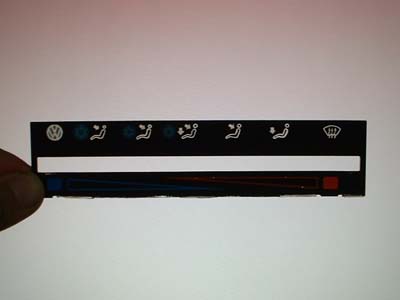 Next ! Installation of LEDs ! I installed 3 LEDs (5mm) with 1 CRD ( CRD = Current Regulating Diode).
(If you wanna know the general connection,
please click here
.)
Regarding 2 LEDs, I scraped and plugged them into the hole of plastic panel. (I made 2 holes for 2 LEDs.)
And I installed 1 LED into the top of plastic panel. Mmmmm.... It's difficult for me to explain. Anyway, please see below! :)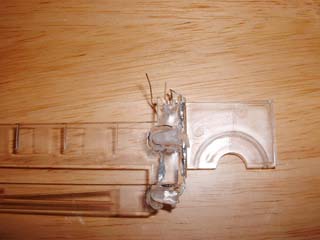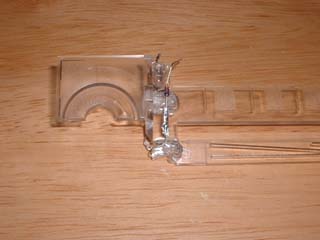 After that, I tested LED lights. But unfortunaterly, red line of heater was slightly dark...
| | |
| --- | --- |
| So I scraped red line ! | And I painted "white sheet" red. |
| | |
Combined ! :D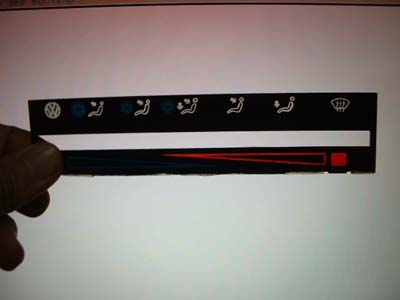 After that, assembled all parts. Finished !
I will explain the installation into Mk2. Next page ! :D