I installed High Mount Stop Lamp. The bulbs are LED ! :)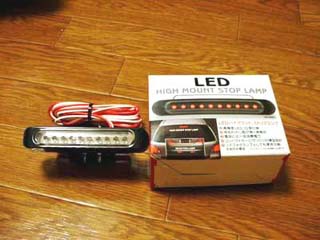 Installation is very easy. I have only to connect to the existing cables.
Connect to the following 2 cables.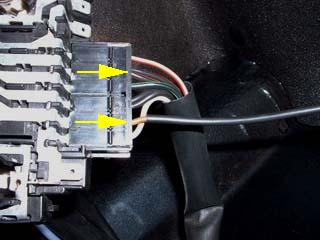 I installed this lamp into the lower part of the rear window for some reasons.
However, the attached stay is too low for Morimori's mk2. :-( (This lamp disappeared behind the ZENDER rear wing.... )
So I looked for different "stay". It is higher than the attached stay. :) Please see below.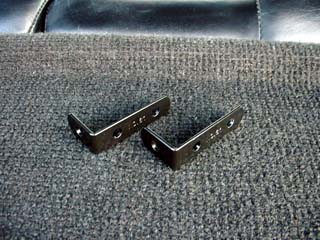 Finished !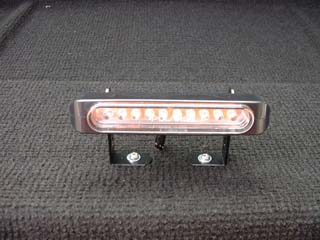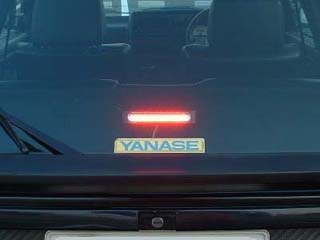 Movies !! ;-) Please click the followings ! (56k beware....??)
This lamp is pretty bright, I think. I'm quite satisfied with this lamp. :)