I do not drive my car on weekday. So I was always anxious about the battery of my car.
And I got solar battery charger. This product prevent the natural electric discharge slightly.
I do not know if this product is effective.;-) Anyway, I don't mind the natural electric discharge after installation !! : )
Please see below.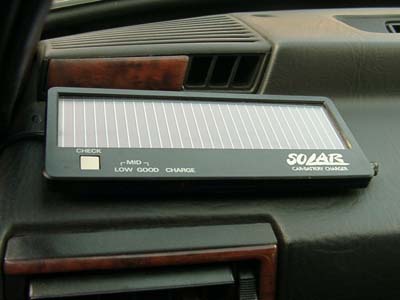 You can see the red LED. When this LED is turned on, this product charges.
And regarding this product, it has simple battery checker. : )
I used this battery checker very well before
"Three VDO Gauges"
was installed.