Currently, "Pro-spec EURO" is installed into my VW Golf Mk2.
Suspensions and Shock Absorbers: ARC CLIMAX 1
CLIMAX 1 is sport tuned monotube shocks. It has ride height adjustments.
CLIMAX 1 is Japanese brand. As my comment, front is very hard. But rear is soft as compared with other sport tuned shocks.
Morimori is NOT racer ! So it is good for me ! :D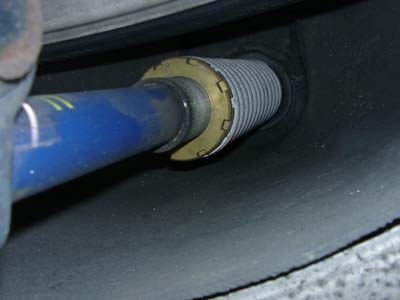 As I said, CLIMAX 1 has ride height adjustments. So I keep the following height. ( Please see below. )
Front shocks are very hard. So the lip front does not usually rub the ground. Of course, if I drive very hard, the front lip rubs the ground !! :-(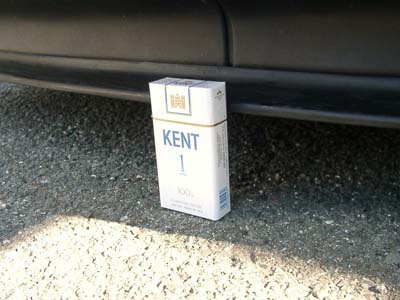 Update : Dec., 2003
As I explained, the rear shocks of CLIMAX 1 is soft, I think.
One day, I found out that the oil of rear shocks was leaking !! :-O
So rear shocks were overhauled.
When I requested to oberhaul, I also requested to change the specs of strength. ( About 20 percent increase. )

After that, it became VERY good feeling !! :D