Do you know "tourmaline" ? I also do not know details. But "tourmaline" is a mineral. And it is said that it generates negative ion.
If "tourmaline" is installed into air intake and so on :
By ionizing the oxygen in air, an oxygen molecule is subdivided and it changes into the state of being easy to burn. Air resistance is reduced. So it is said that you can get the power and your car will be a fuel-efficient car.
GIO3 made "tourmaline kit" by himself. And he provided it to me. Thank you so much ! (I call "GIO3 Engineering"! :D)
And I tried it.
1 set includes the following items.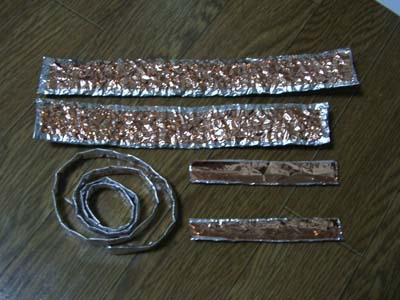 -For the intake pipe (Upper 2 parts)
-For the air cleaner (Left side)
-For the fuel hose (Right 2 parts)
-Installation-
1) The fuel hose
The fuel hose is just under the intake pipe. So I fixed it using tie wraps.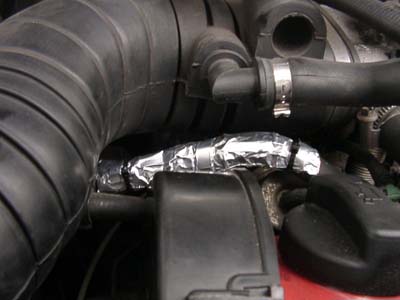 2) The intake pipe
Short part is for the throttle side. Long part is for the air cleaner side. So I fixed it using tie wraps.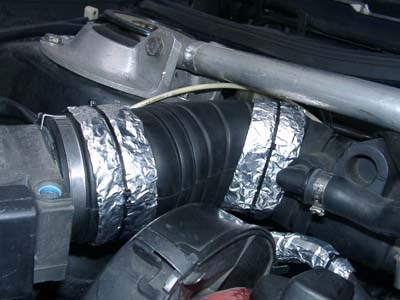 3) The air cleaner
It is installed into the inside of the air cleaner box.
This part is like a long string. This string is installed like a spiral into the inside of the pipe. (Please see the following yellow circle.) And it fixes on an aluminum steel tape.