I replaced the valve cover gasket because I found out the oil leak...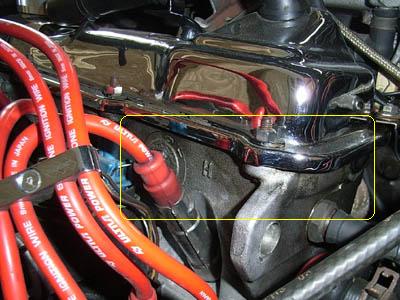 Anyway, let's start !!
- Needed Parts : Valve cover gasket, rubber
* My Golf mk2 has already installed rubber type. If your cars have not installed rubber type, you should install the original 3 piece kit (cork/rubber) or get the update kit which includes shoulderless studs.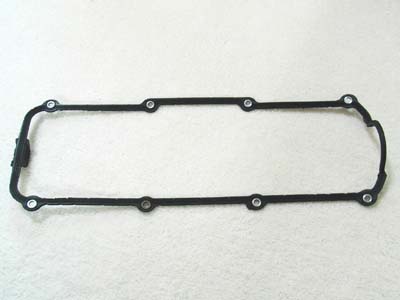 Remove the following bolt and nut.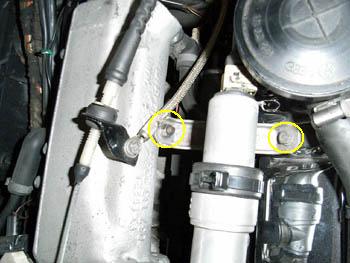 Loosen hose clamps, as you can see below. (3points)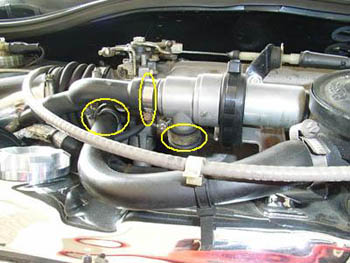 Remove the following 8 nuts.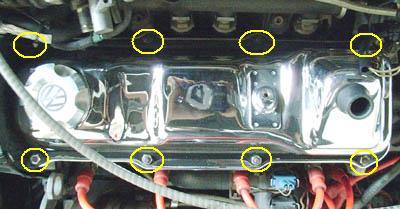 Remove the timing belt cover and inner cover (

).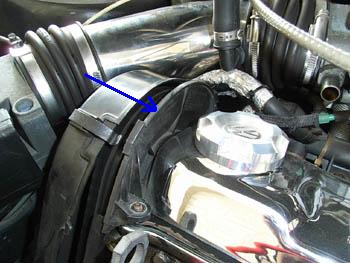 After that, remove the 2 plates (rods) and remove the valve cover.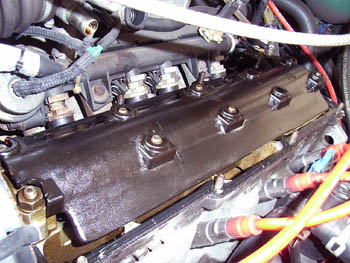 Get rid of the inner black cover and the old gasket.
And remove the oil of the contact face completely. (Both the head side and the valve cover.)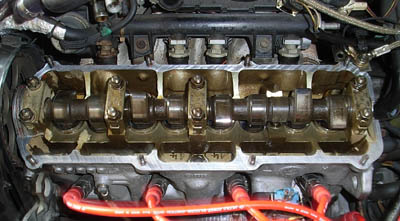 And install the new valve cover gasket. After that, reassemble all parts.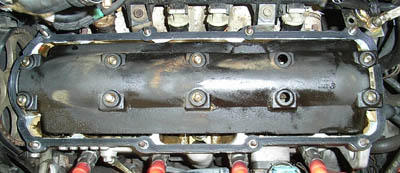 Finished!