These contents reconstructed the contents of Mashibasan's web site.
And created it by cooperation of Kohmurasan and Mashibasan. Thanks !!
BTW....
Regarding the wiper speed, the order is like below ;
"Fast"
"Slow"
"Off"
"Intermittent (éhnterval mode)"
The interval of each position is fixed ("Fast", "Slow" and "éhnterval mode") That is to say, if we use "The Wiper Speed Controller by Kohmurasan", we can change the wiper speed (interval) and get the favorite interval !
We can use this controller when the position is "éhnterval mode". And we can get the interval from 1.5sec to 20sec ! :)
- Needed tools and parts -
1) Soldering iron and Solder
2) Variable Resistor (16mm, Curve A 100k ohms) : 1pc
3) Knob (It can turn the axis of the Variable Resistor for the vertical position adjustment.) : 1pc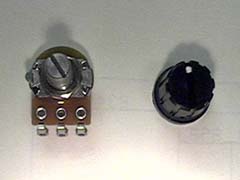 4) Resistor (10k ohms 1/4W) : 1pc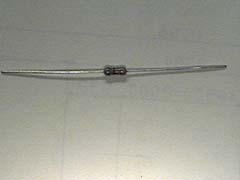 5) Capacitor ( Electrolitec Capacitor 16V/330uF) : 1pc (8mm type is better.)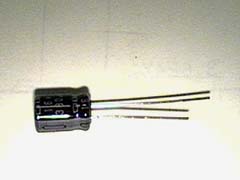 6) Connector : 1set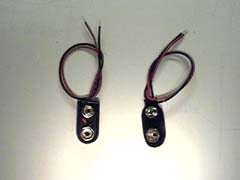 7) Electrical Cable and Heat Contraction Tube
8) Existing Relay (No. 19)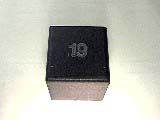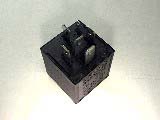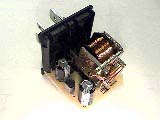 *Kohmurasan advises, there are several relays about Mk2 Golf.
Please click here !!
-Processing of the Existing Relay-
Remove the 114( 110k ohms) using the soldering iron and connect the cables. (It also has the case of 1053(105k ohms) )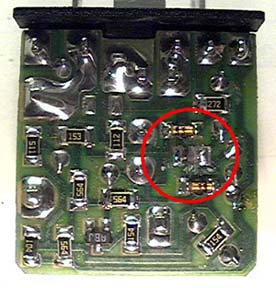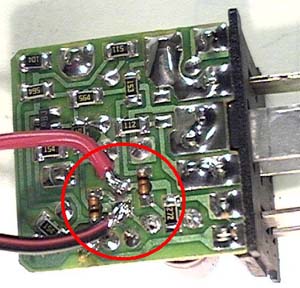 Remove the existing capacitor using the soldering iron and connect the capacitor, 16V/330uF.
(Please note the direction of the capacitor. Short line is negative.)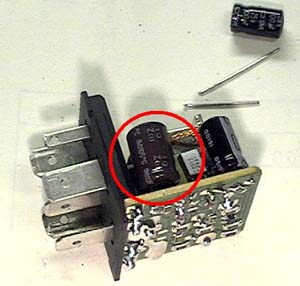 Make the hole for cables.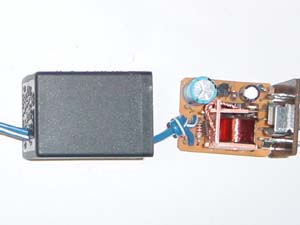 -Make out the Controller-
Connect the resistor (10k ohms 1/4W) to the one side of the Variable Resistor (16mm, Curve A 100k ohms).
(Use the Heat Contraction Tube for the safety.)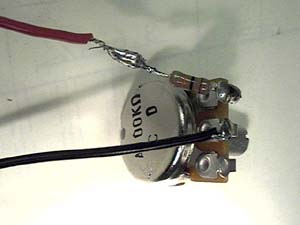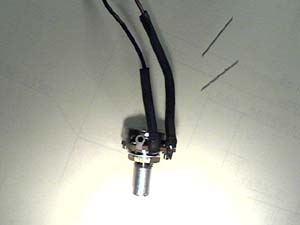 Installation position is arbitrary. But it is better to use a blank switch.
Hole a blank switch. Install the the Variable Resistor and the Knob.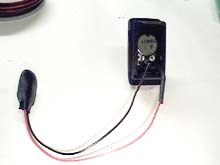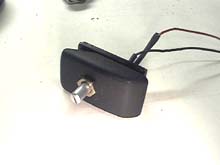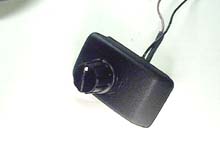 Connect the modified relay to the controller.
Finish !! :D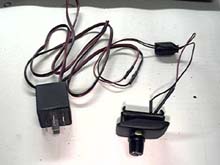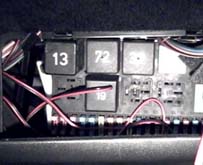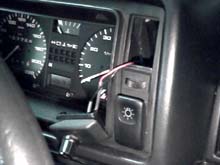 ***************************************************************************************************
Please proceed with caution if you refer to this instruction and do the work. And we do not take any responsibility for that.
This modification is very cheap ! (About 500 Japanese yen.) I also would like to try it !!
Again, Kohmurasan, thank you so much for the good information !!!