I use the Portable Car Navigation System, "Mini Gorilla".
The model is NV-SB250DT and made by SANYO.
Since it's GPS portable navigation system (includes 2GB memory, TV tuner and battery), I can use it in Golf Mk2 and
Makko papa's Peugeot 406. Also, it has a 4.5 V type wide TFT screen (Very clear map) and stores 30 million addresses.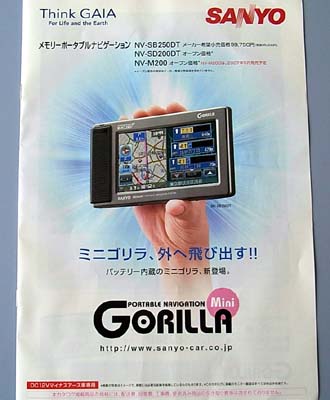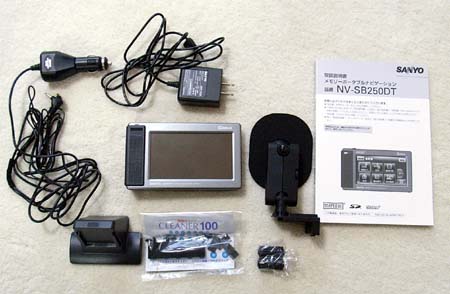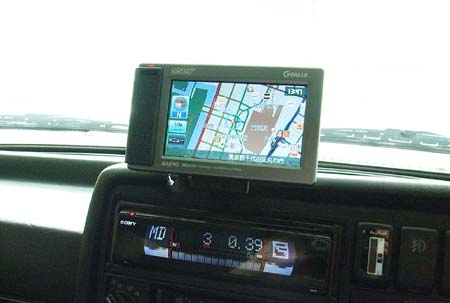 When I drive a car in the tunnel or under the overpass, the information of GPS is lost. That's a weak point of this
car navigation system. But it's very rare case. So it's very useful GPS portable car navigation system for me!
Regarding the installation, please click here!