Regarding some Mk2 Golf models, there is "Bonnet Insulator" as standard. But Morimori's Golf which is based on GLI is not installed it. So I bought it from Germany. (Sorry, I cannot remember. There is possibility that it was from USA. ) This insulator protect the heat and noise from engine room.
Especially, I felt the effect over noise. I recommend this item.
Please see below.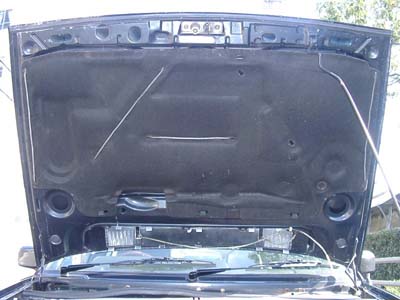 Recently, it is very difficult for us to get the "Bonnet Insulator for Mk2 Golf" in Japan. So Hirochan made "Insulator" by himself. And he sent the photo of it ! Thank you ! :D
Regarding the details of "Hirochan Insulator",
please click here !