Morimori's VW Golf Mk2 was repaired the air conditioning.
Then, it was found out that temperature sensor was broken. Regarding this temperature sensor, if water temperature is high, this sonsor operates and cut off the operation of the air compressor. Morimori's Golf Mk2 is old car alreary.
Anyway, My doctor replaced it.
Regarding this sensor, there is the following position.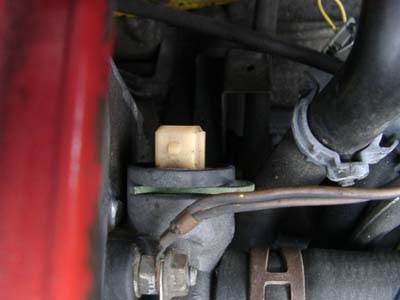 Please see below. It it the existing sensor. As you can see, the old O-ring was warped.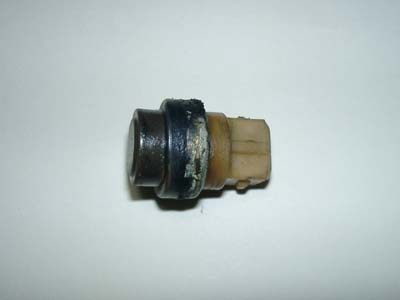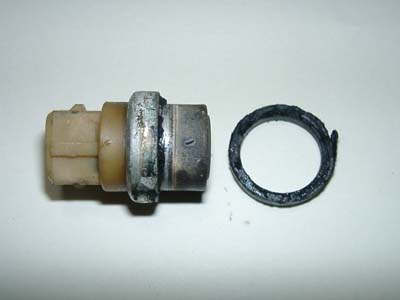 Please see below. It is new temperature sensor.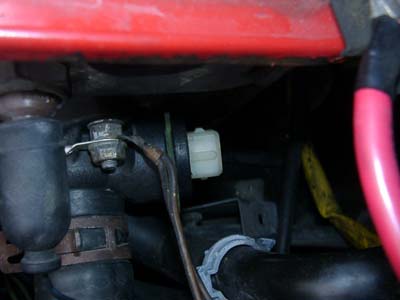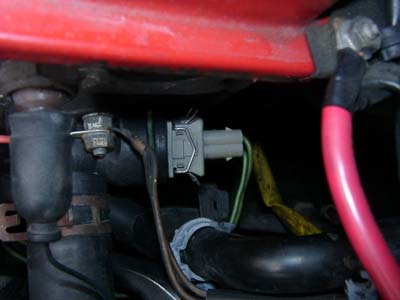 If you replace it by yourself, please pay attention to LLC because it is very hot !!
The following is replacement procedure.
1) Remove the cap of expansion tank ( radiator cap ). (It is for the pressure elease )
2) Disconnect the connector of this sensor.
3) Remove the plastic clip. (It looks green clip.)
4) Remove this sensor. ( LLC will spurt out ! Please pay attention to LLC. )
5) Install O-ring and new sensor.
6) Finish ! Please check the level of LCC !
Replacement part : Temperature Sensor (P/N:191 919 369 A)