I made a white gauge ver. 2.
If you want to know the details of the installation,
please see the previous version
.
You can understand the removal of the gauge clusters, I think.
Now, the new white gauge sheet is also made by Papa-san. Thank you so much!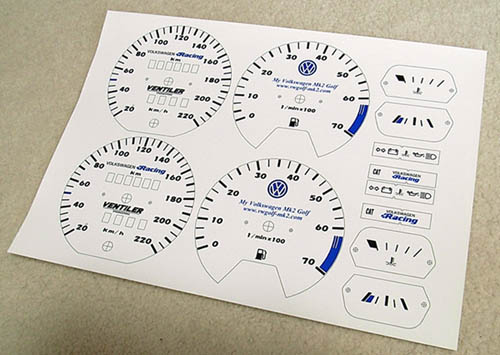 The difference from the previous version is URL only.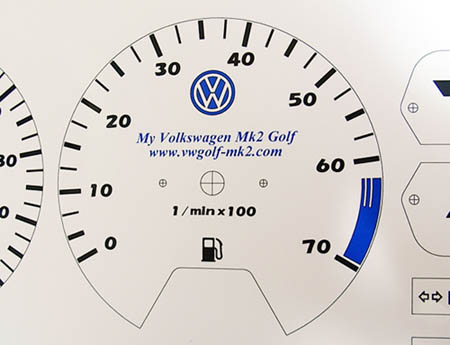 Also, I got the following gauge rings and installed them into gauge.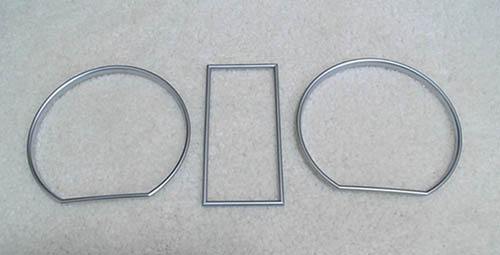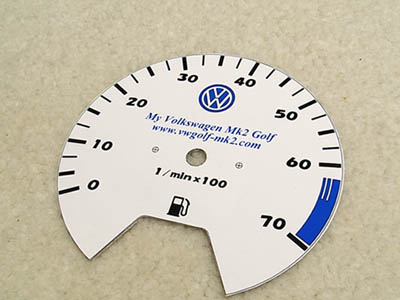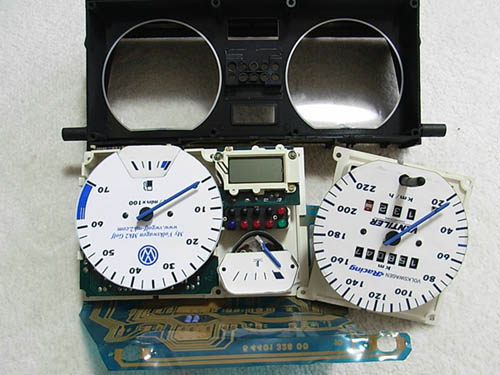 Finish!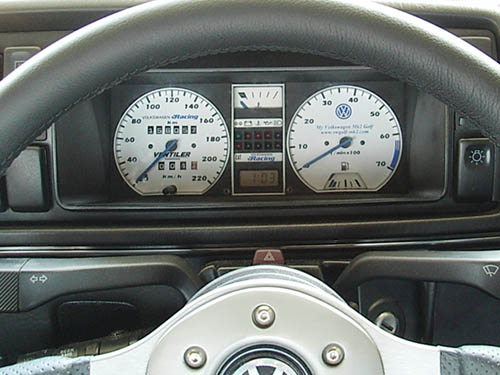 Daytime - Please ignore the clock is nighttime.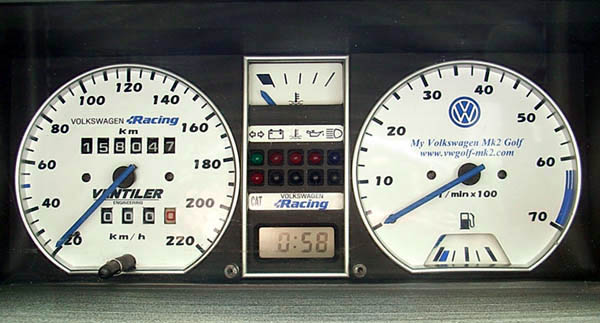 Nighttime (With white leds. The dimmer switch is still functional. So I can change the brightness.)