Oh! Beatiful !!:D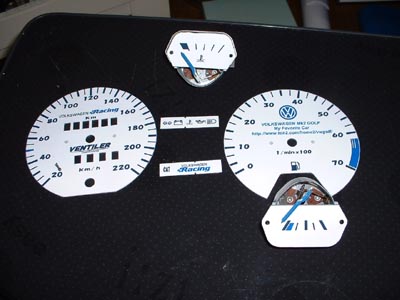 Next step
Install the LEDs.
Sorry, there is no photo !!:-(
I used 12 LEDs. ( 5mm size ) And used 4 "15mA CRD". (CRD = Current Regulating Diode )
In other words, one "15mA CRD" is used per 3 LEDs. And I made 4 sets of it. If you would like to know the connection of it,
please click here
.
I also scraped the tip of the LED because the directivity of this LED is very narrow. If scraped off, light illuminates a large area, I think.
Regarding the existing meter, there is green sheet. The standard bulbs go through this green sheet. But, the new meter is white. And LEDs are also white. So the sheet should not be green ! I thought of several methods. At that time, Miurasan provided white sheet ! Thank you so much !:D This sheet is special sheet ! Light is illuminated uniformly ! :D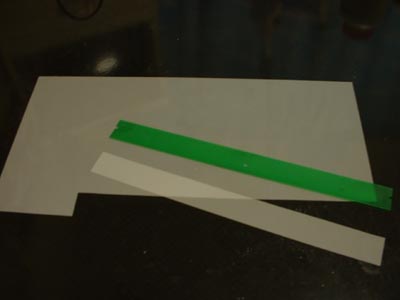 As you can see, this web site logo is indicated on this meter ! I had several discussion with Papasan. And Papasan produced this fine meter ! :D
The following photo is daytime.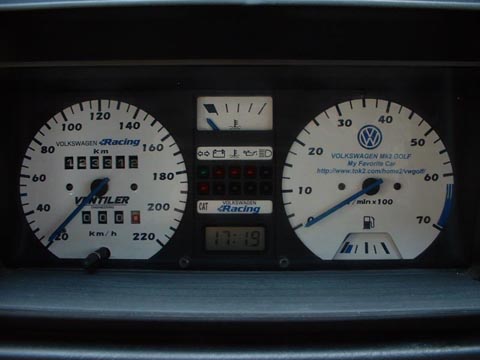 The following photo is nighttime. As you can see, light is illuminated uniformly !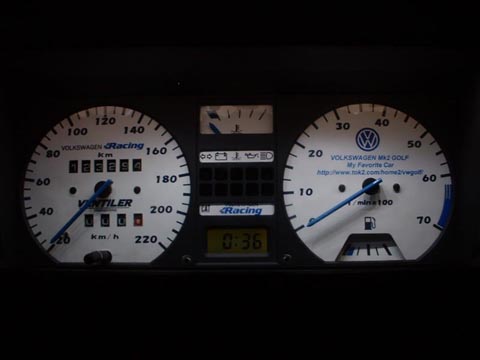 Wow ! I forgot the replacement of the clock light ! But it is a troublesome job for me......;-)